It's been that time again. You know, the time where I realize that I won't learn to sew if I never do it.
During our vacation in Sweden, I bought a magazine with knitting, crochet and sewing patterns. And there was this pattern for a simple shirt, and I understood the instructions in Swedish, so I thought it must be relatively easy to make.
Off I went to the store, bought some fabric and bias tape and they said I'd need a twin needle.
The pattern said the shirt should be done in less than two hours. Well, let's make that two days for me, but here it is.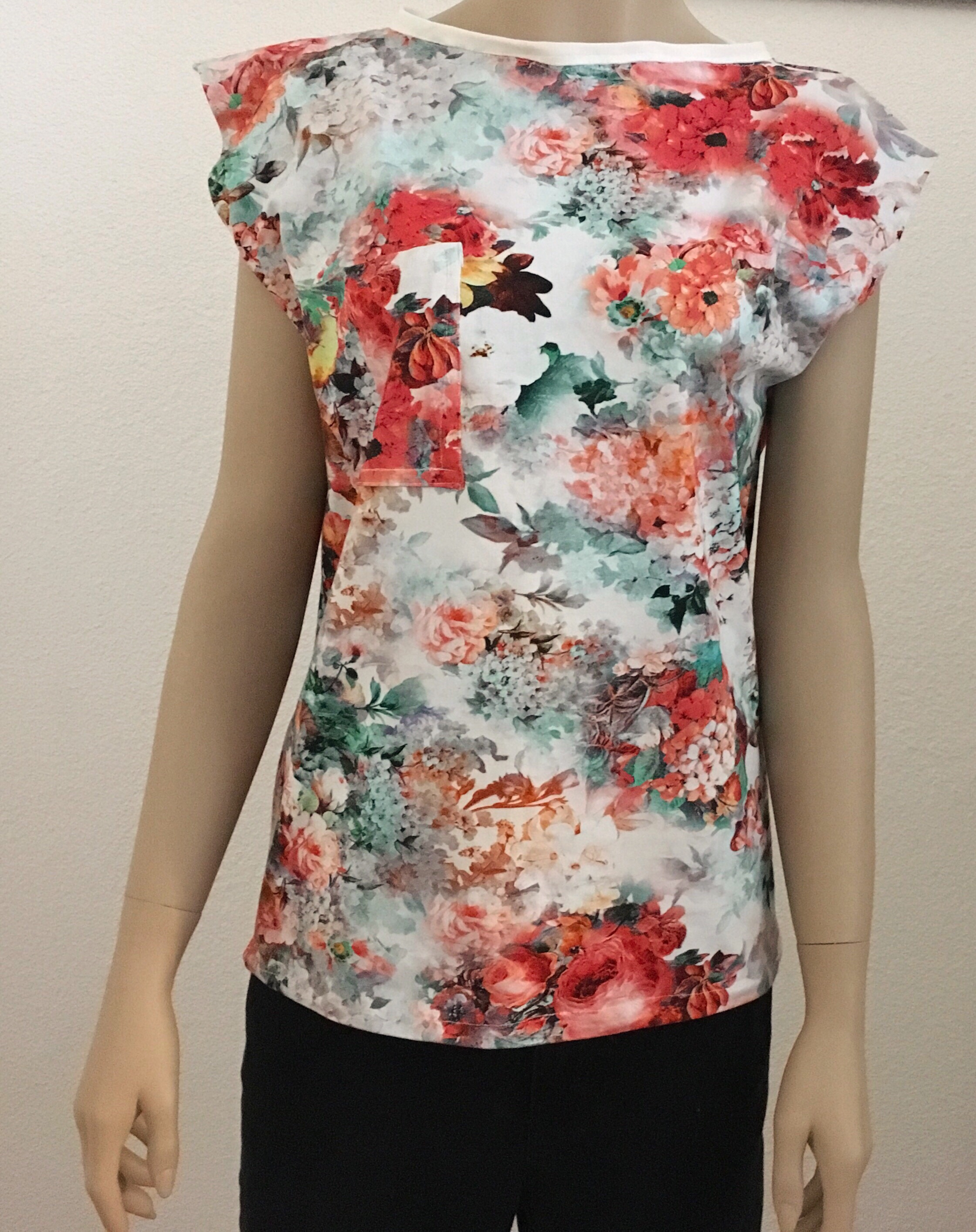 Don't look too closely, please – you might realize it's probably the worst shirt in the world. Hubby sewed on the bias tape because I had no idea what to do. We didn't ever use that twin needle, either.
But while it may be the worst shirt in the world and just a rectangle, it's definitely not the worst rectangle in the world. My pillows and the bag were much worse. And let's not even talk about the only thing I made that wasn't just a rectangle – that so called nightgown!
So, I think I'll make another one and ask in the store if they can help with that bias tape. I'm still not sure that counts as progress, though…