Why is it that the time that is supposed to be all about piece and quiet is the most stressful time of the year? I'll never get this.. and it is already quieter here. Just hubby and me, no traveling, just a traditional visit to his sister on New Year.
But still, here I am, with a to do list long enough to go from here to Sweden and an app that keeps telling me how many things are overdue.
Well, that's the perfect time to work on a blogpost about the beautiful patterns for your hands that are available in this year's GAL, isn't it? Take That, to do list – you are not my boss!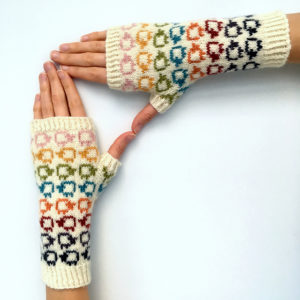 These mitts make me happy, so I had to include them in the list. Sheep Shuffle Mitts by Sophie McKane.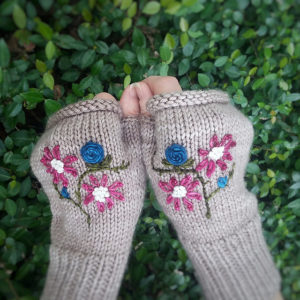 I really wish I wouldn't s*ck so hard at embroidery – there's nothing like some beautiful flowers to lighten the mood when it's all grey and dark outside. Winter Florals by Martha Wissing.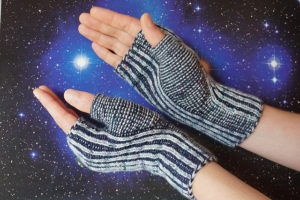 I adore this pattern photo almost as much as the story behind the inspiration – go check it out! The Astronomer's Mitts by Sabine Kastner.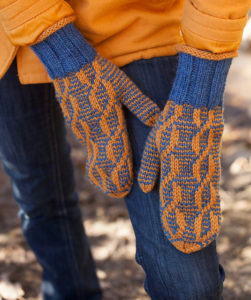 How could I not include Spiral Style Mittens by Knitwise Design? They are beautiful and they remind me of one of my favorite bands from the late nineties / early 2000s  – Orange Blue <3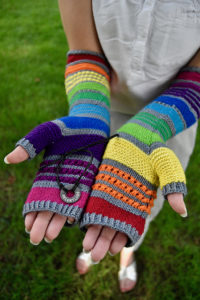 If all the bright colors in today's blogpost don't make you happy, I really don't know what will… Be Relentless by Kino Knits. It was really hard to choose just one pattern from Kino Knits – go check her out!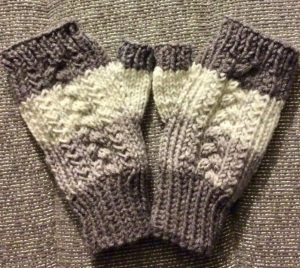 How about a gorgeous gradient to tone things down a bit? I love Whitfurrow Mitts by Michele  DuNaier.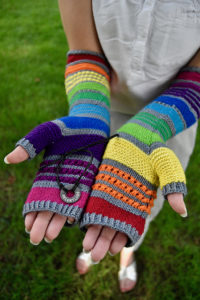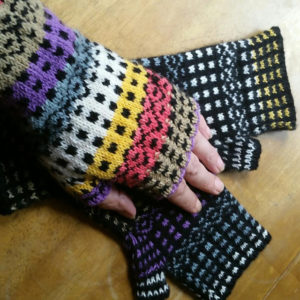 And now – something bright again! Yay! Techno Punkies by Mary  E Rose
I hope I've brightened up your day a little! See you tomorrow with scarves and cowls!