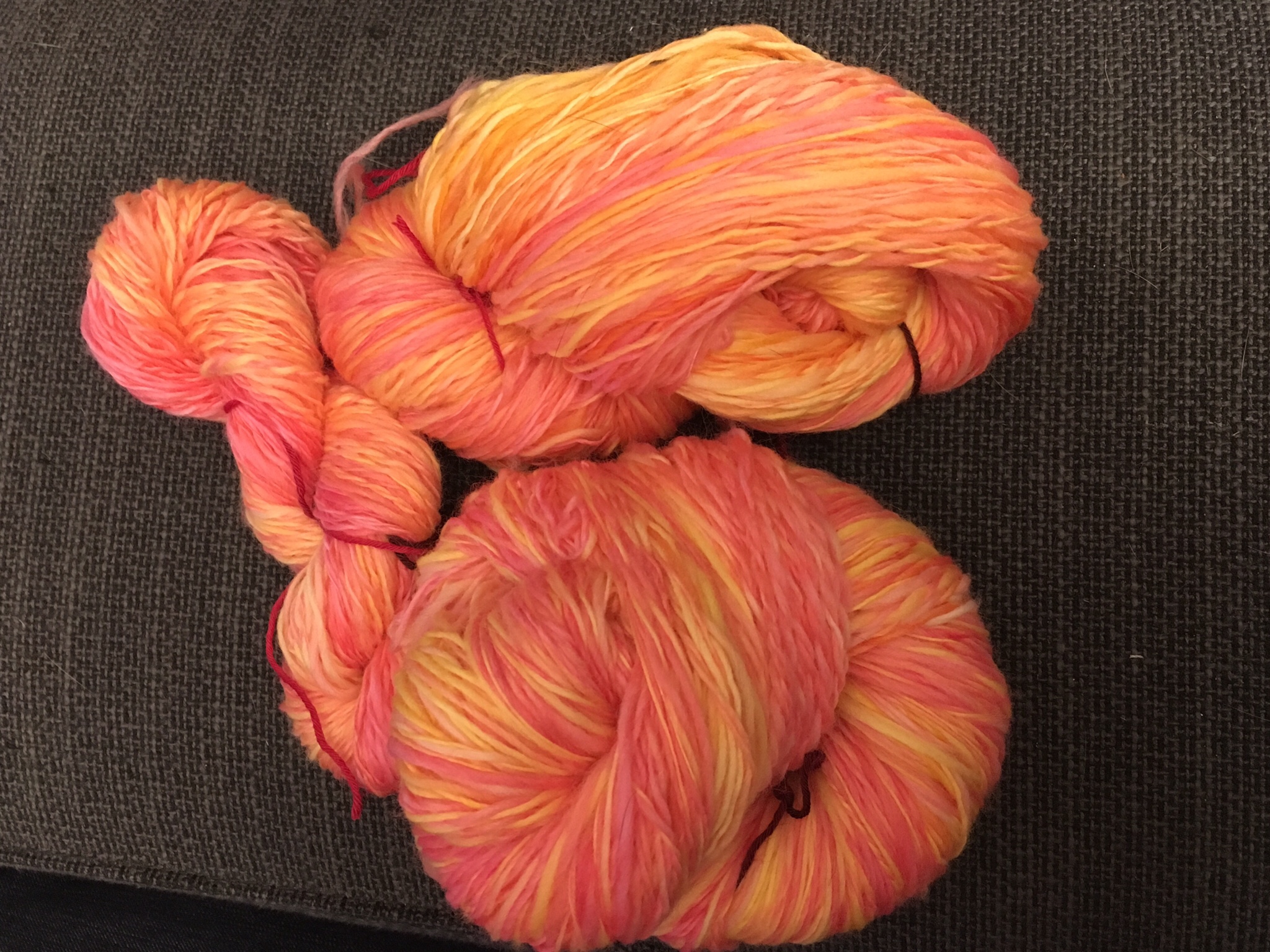 Ready and waiting for it's bath, 330 m / 100 g of Falkland Wool ?
For the first time, I've done most of the Andean bracelet myself instead of letting hubby watch a tutorial and wrap the yarn around my hand. I don't know why I have such a hard time with the Andean bracelet, but I'll get there!
I'm also proud of the yardage, it's much more than I usually get out of 100 g and much closer to my goal of making fingering (and later lace) yarn.
What I need to work on is balance – the yarn seems pretty underplied, but I still think it's beautiful – the colors just scream my name ?
Next goals: Find something to make from this and finish the second project that has been lying around for ages. See you tomorrow!