Today I've published the last two chapters and the last pattern for the How to read charts ebook!
Splashes of Light is a pretty cowl closed with a button, with lace patterning on both sides. The decreases on the wrong side of the work are a little tricky to work at first, but it will get easier with practice.
The pattern is 25 % off with the coupon code ReleaseSplashes until November 10th, end of day!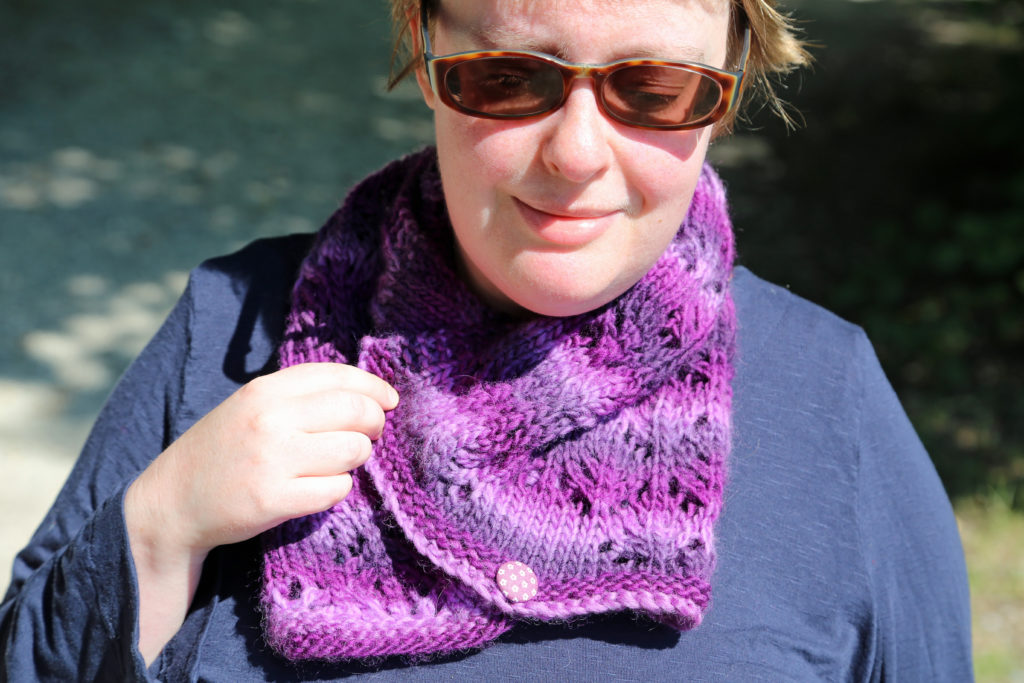 You can also still get the whole ebook with five patterns and a complete chart reading guide!
Stay tuned for a secret test later this week!