When I decided to write the blog post about yarn dominance, I needed a swatch of course. But let me tell you a dirty little secret – I hate swatching. I hate swatching so much that I'd rather sit down and knit a useful little hat instead of a small 15 x 15 cm (that's 6 x 6 inches) swatch. So I made a hat, out of some cotton yarn (Drops Paris) that I had around.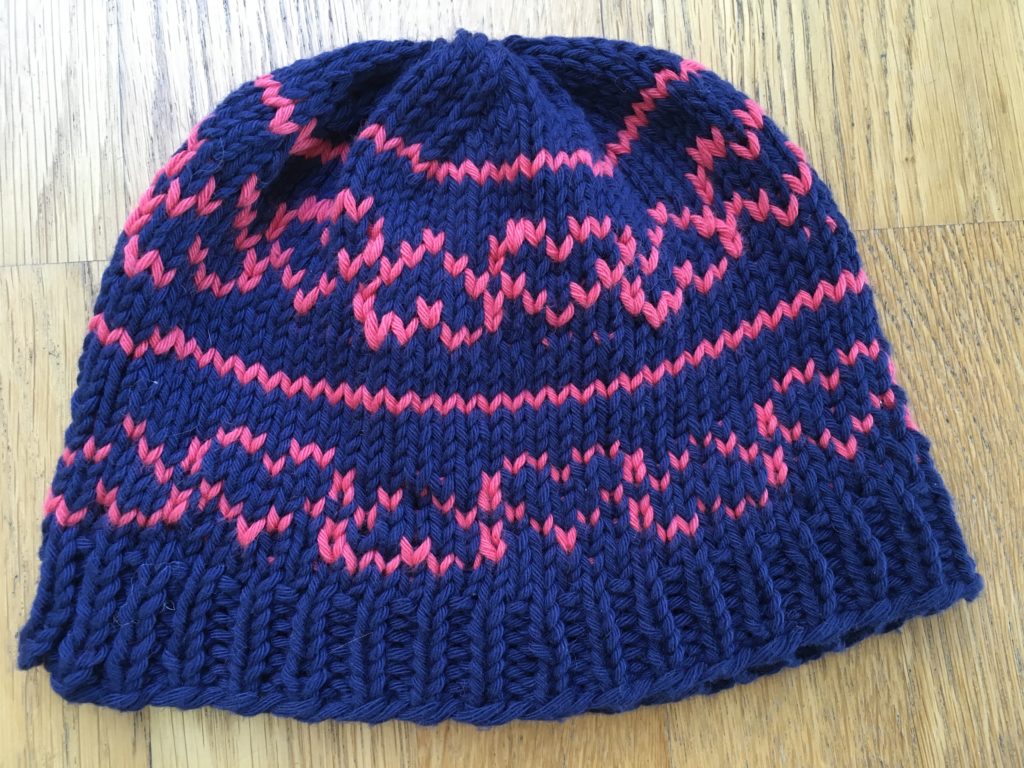 While it showed the problem with yarn dominance quite nicely, I wasn't really happy with my tension – which is not the best thing for a blog post that deals with tension.
So I made another hat from wool – Rowan Pure Wool Superwash Worsted.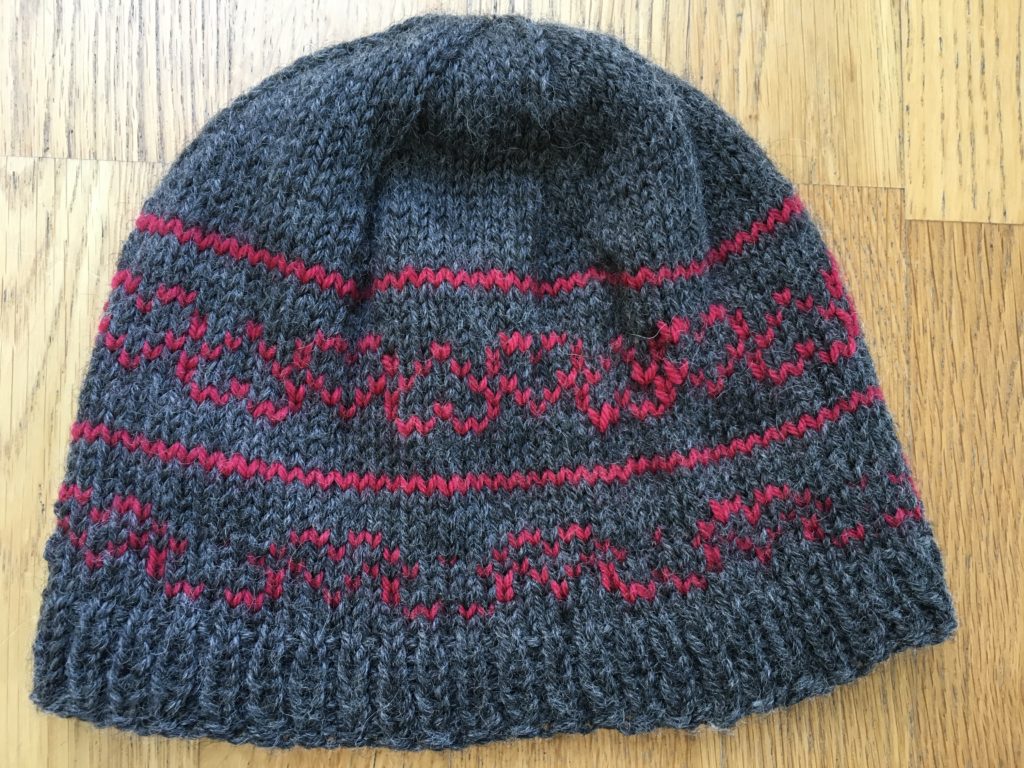 This one made me happier, and wow – does that one show yarn dominance?!?
Next, I needed another hat to show what the hat should look like when you take care of your yarn all the way through. A completely dominant hat!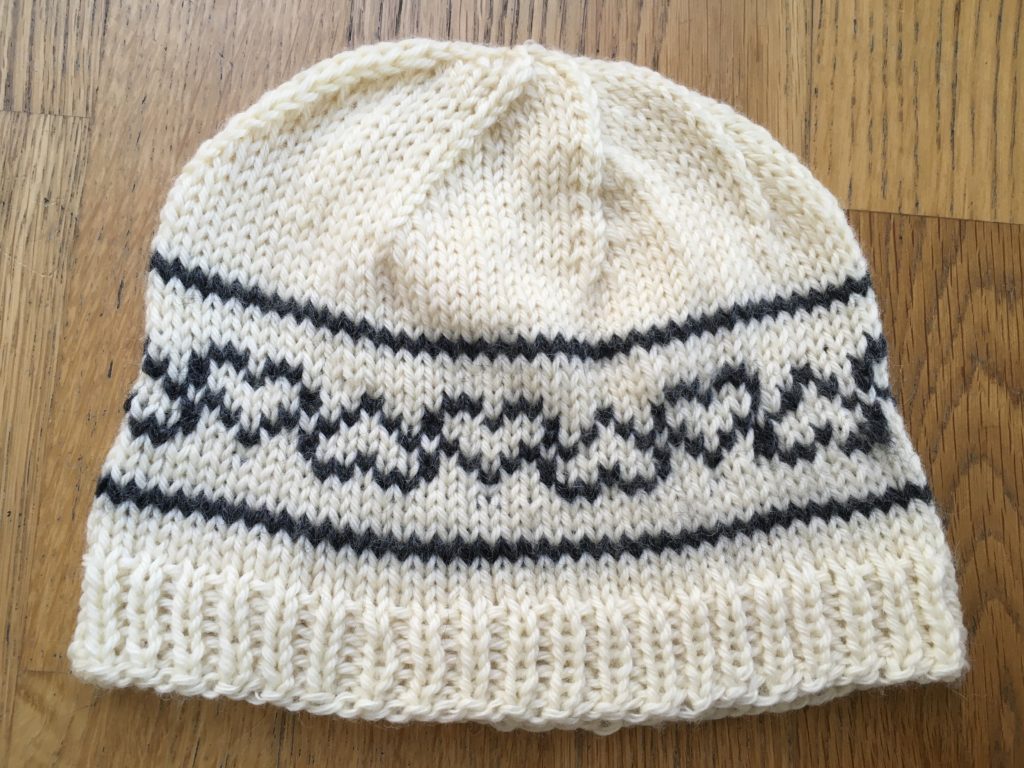 So I had three hats, all baby sized, which will be donated at the end of the year. But guess what – now I wanted a hat for me. So I made a fourth one.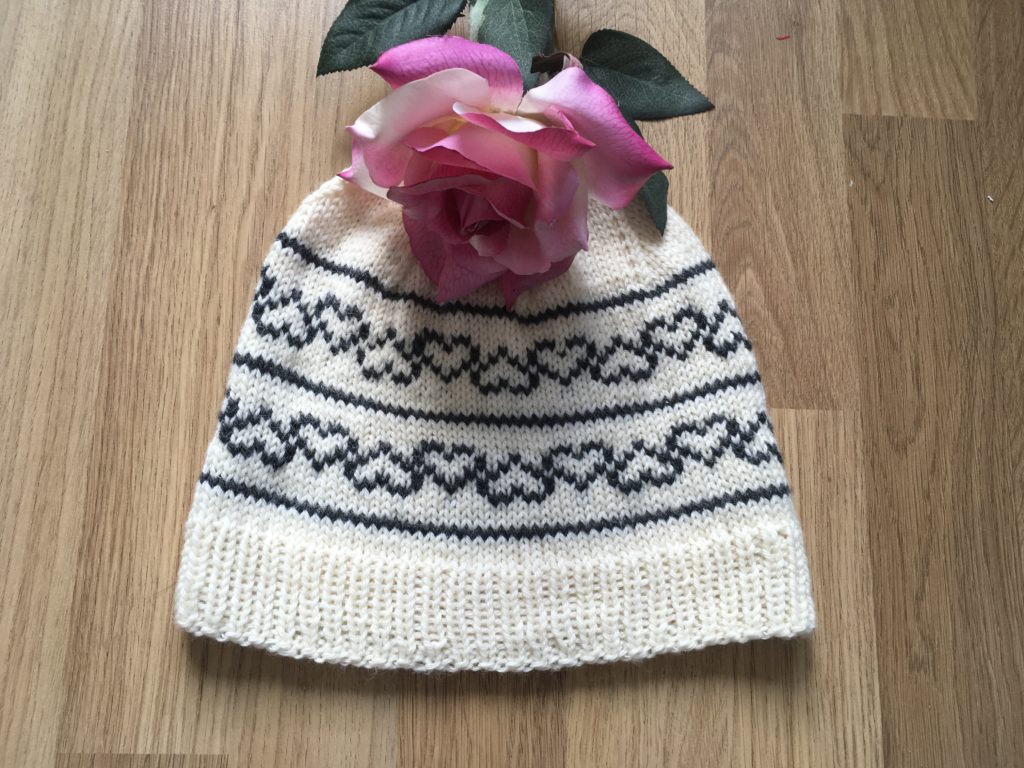 There I was now, having knitted four of the same hats in five days. I usually don't like knitting a pattern more than once, so something must have been special about these little hats. Special enough that I wrote up the pattern and published it, it's available now on Ravelry! The pattern comes in 6 sizes, from preemie to adult M/L and you need two colors of worsted weight yarn. There's a tiered discount with the coupon code LittleBlackHeart until February 19th!
Guess what I started knitting next? A hat! But that's for another blog post!