I'm super excited to have two patterns in the Unusual Shawls Issue of Knotions Magazine!
Knotions Shawl is a beautiful pi shawl with a knit on border. The stitch pattern makes it really special – I've designed it myself and it is based on a secret code for the word "Knotions". The pattern is super versatile to wear and you can easily adjust it to your favorite shawl size. I had great fun designing this and I hope you like it just as much!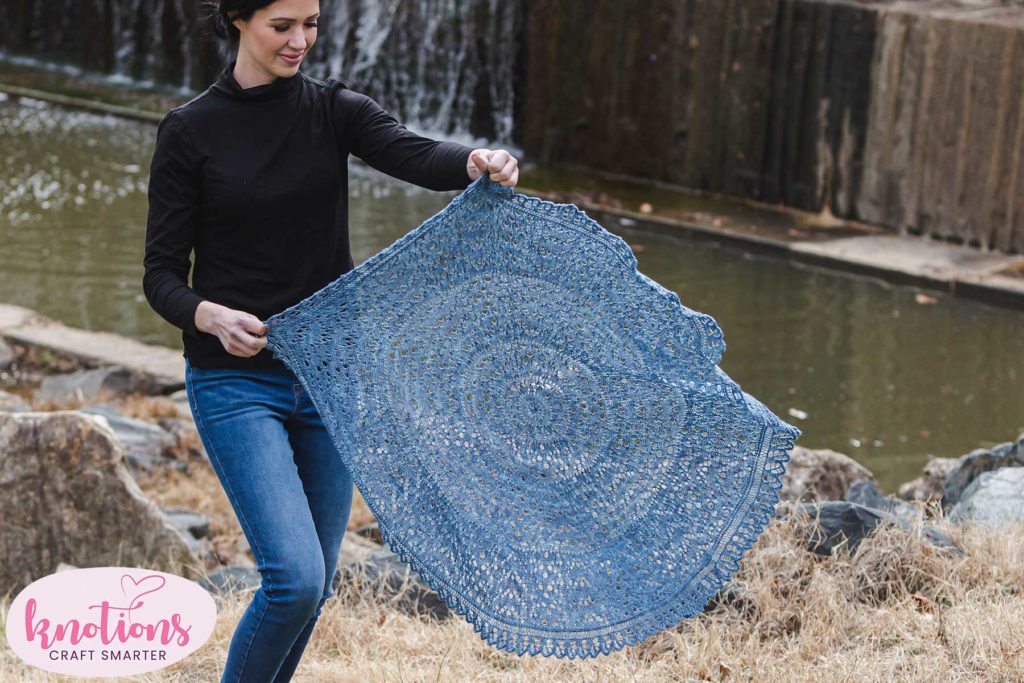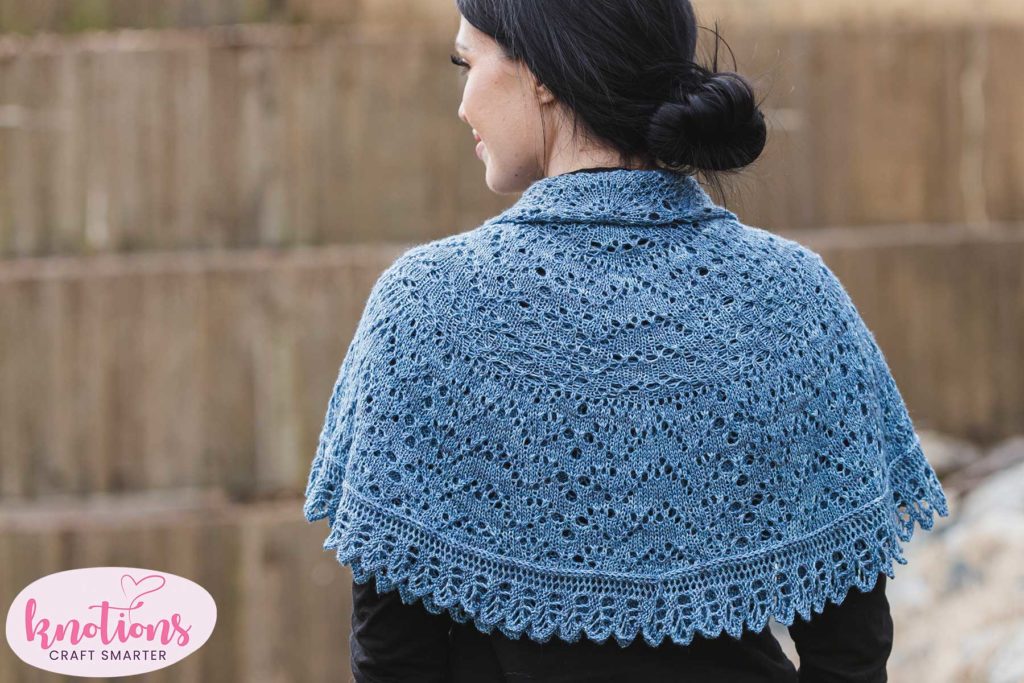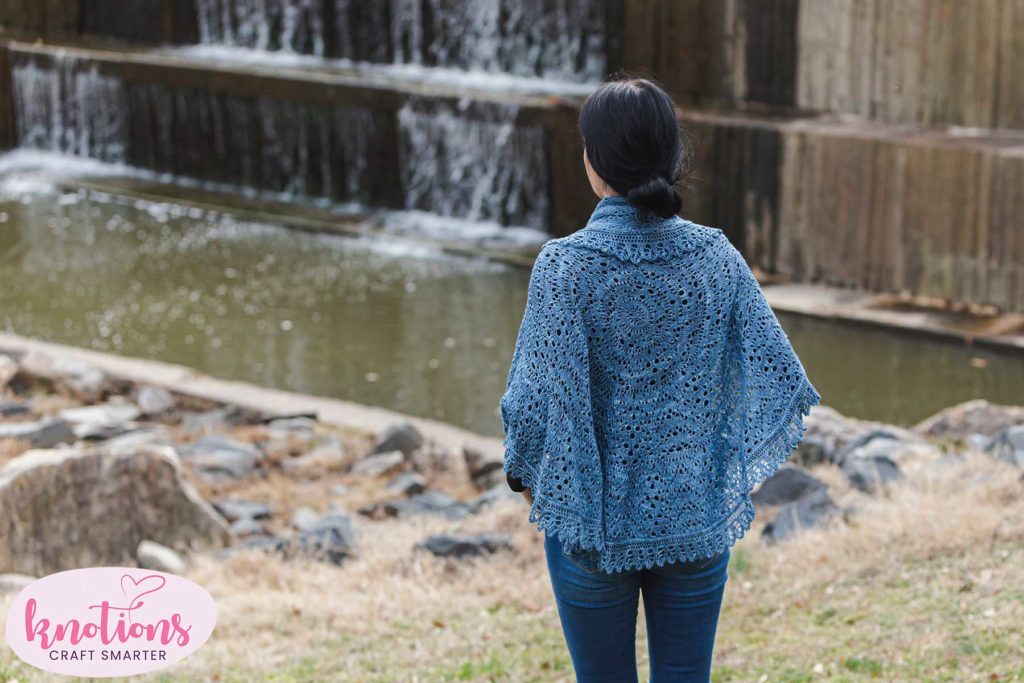 What happens when you challenge shawl designers to "boldly go where no designer has gone before" and create an unusually shaped shawl together? Some truly creative shaping and a lot of designer fun!
Galaxy Traveler brings together three designers from around the world – Linette Grayum, Mary E Rose and me – and takes you on a journey across the galaxy, with a spaceship that takes you past stars and comets to the black hole at the center of our galaxy. You can knit all the segments, pick your favorites and mix and match five panels, or knit with your friends to create a truly unique-to-you shawl.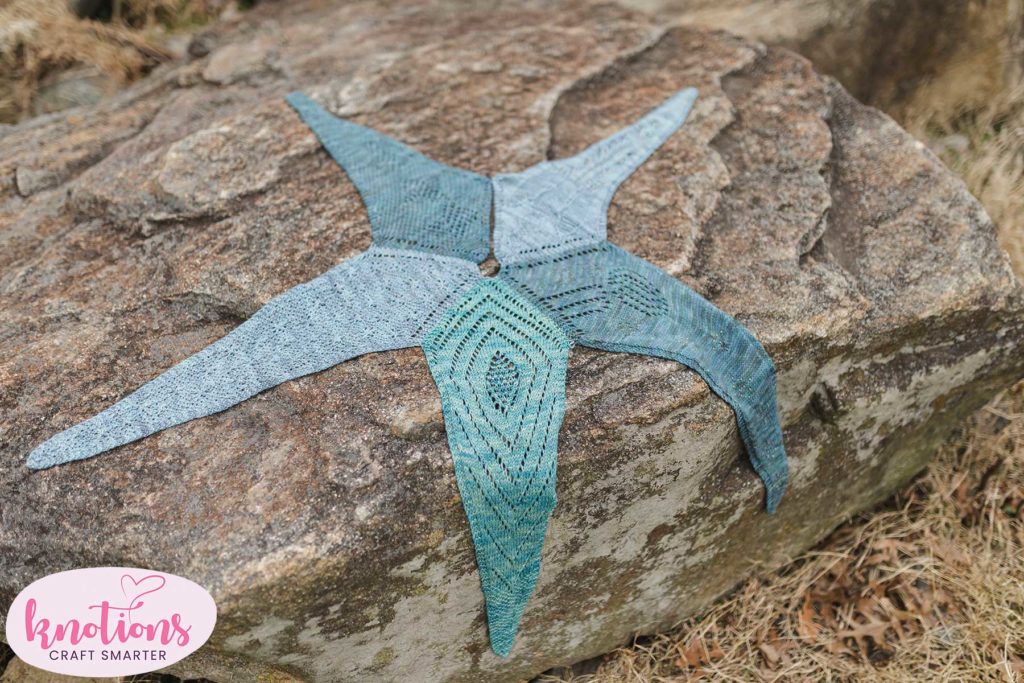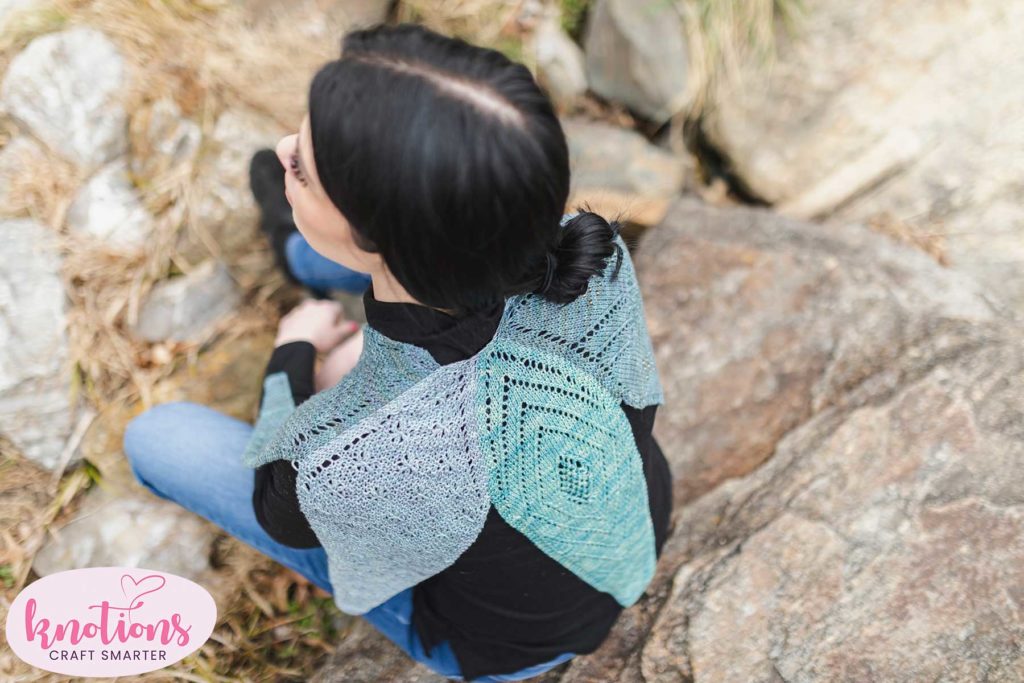 Each one of us designed their part(s) of this shawl home alone and yet together – before it was "cool"! So now you can do the same and knit for yourself or virtually together with your friends! We hope you enjoy it as much as we did!